We at Boardwalk Vintage have a sort of affinity towards 90s era streetwear style. We grew up in the 90s, going to raves,  where hiphop, breakdancing & graffiti was part of the daily past time, and vintage sports-wear was just part of the basic uniform.
When I was asked to style, Deina Andreou, a London-based singer songwriter that was being photographed by local photographer, Franz Steiner, I knew exactly the message I wanted to share about California Style.
Attention chicks: Jerseys are not only for guys!! Rock that Shit!
Below Deina is wearing a New Orleans Hornets basketball jersey as a dress, paired with some funky platform sneakers and some gold ghetto hoops.. An easy breezy look that any chick can rock on the fly, and stay cool for summer.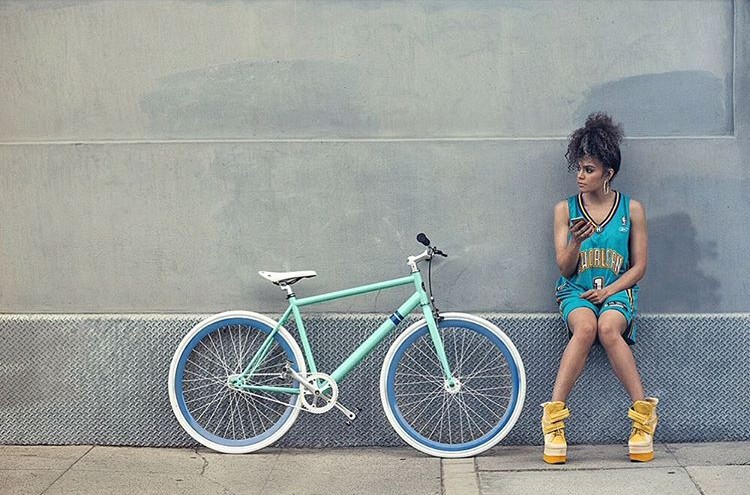 check out the latest Jerseys we have in stock.